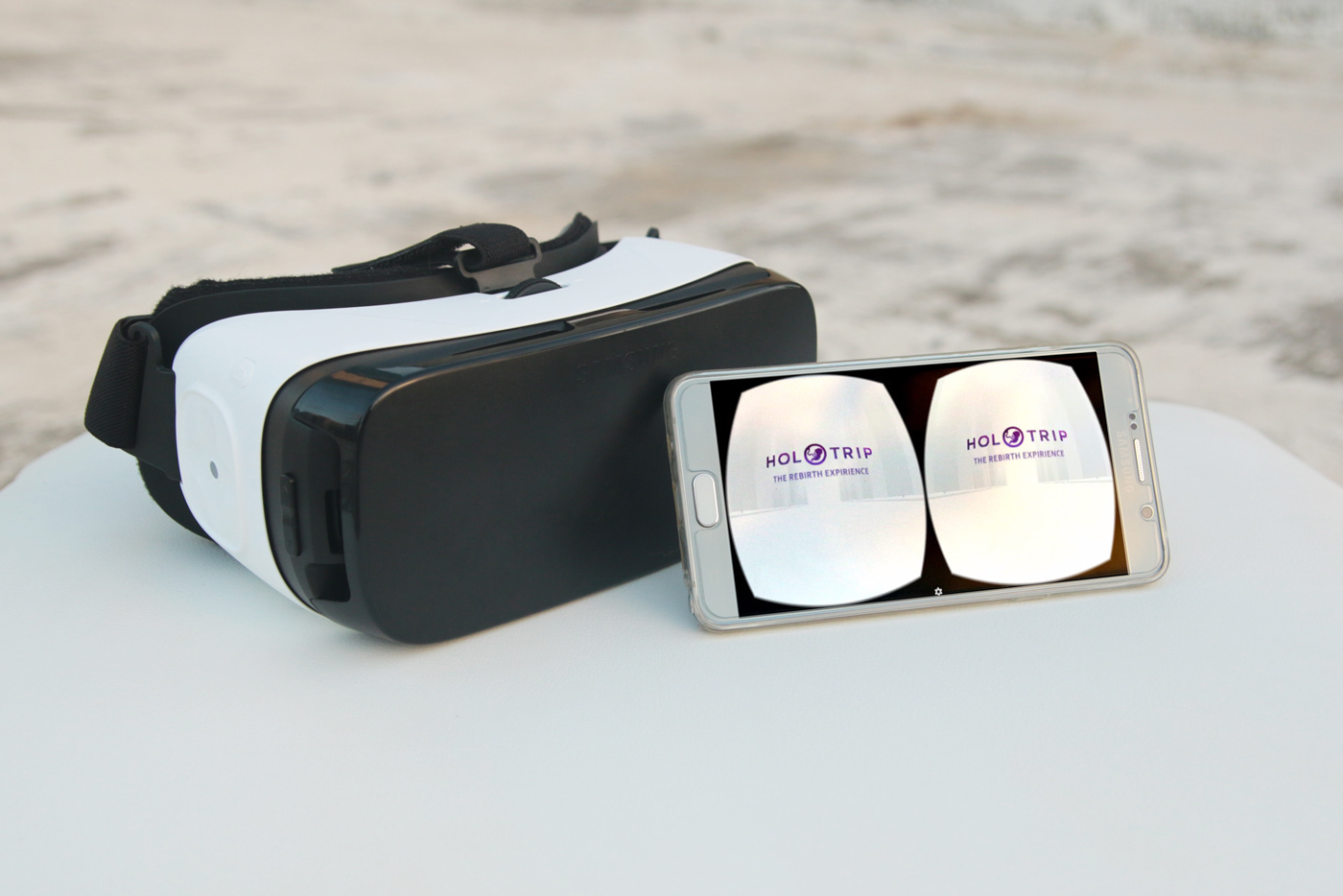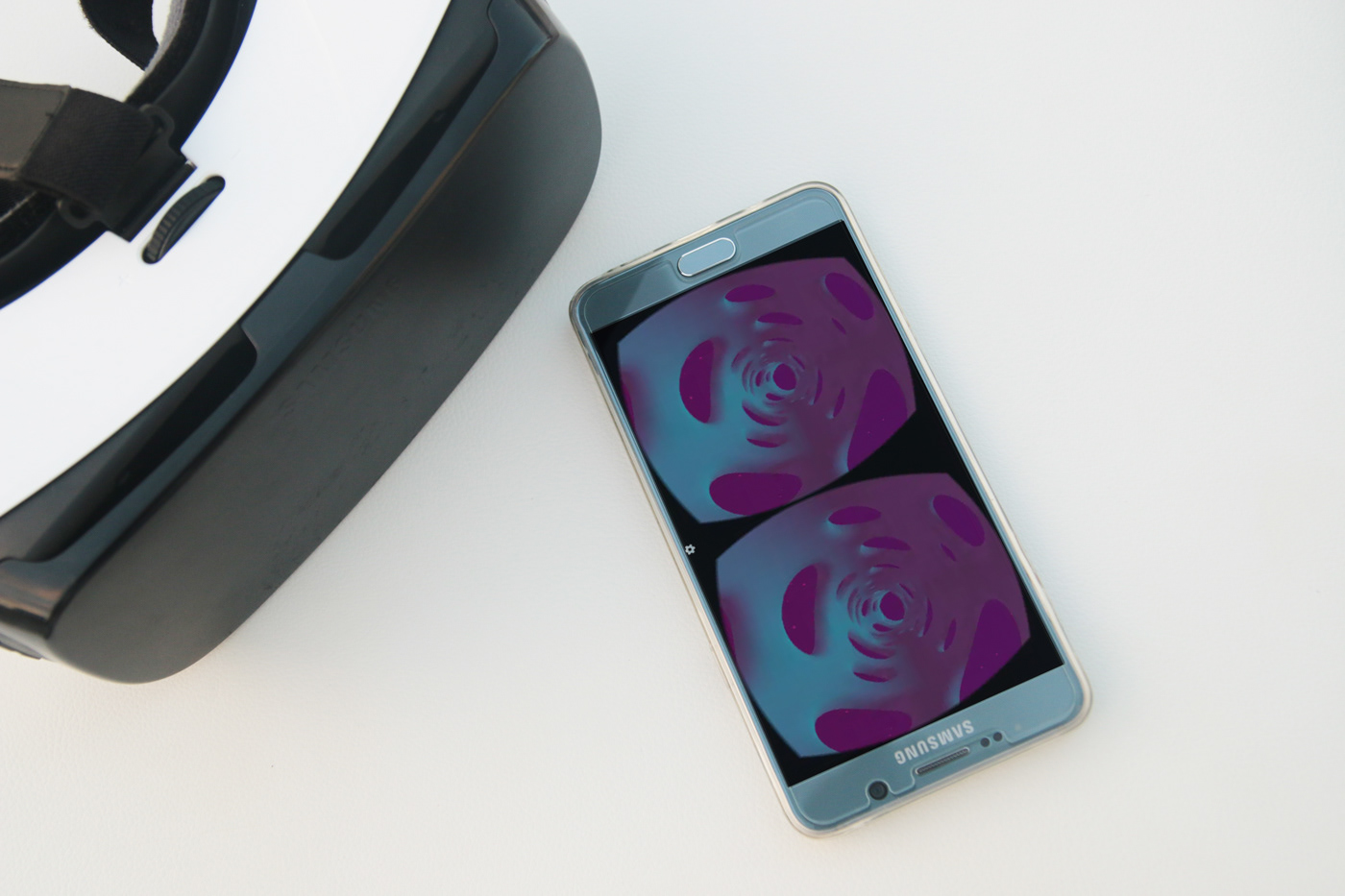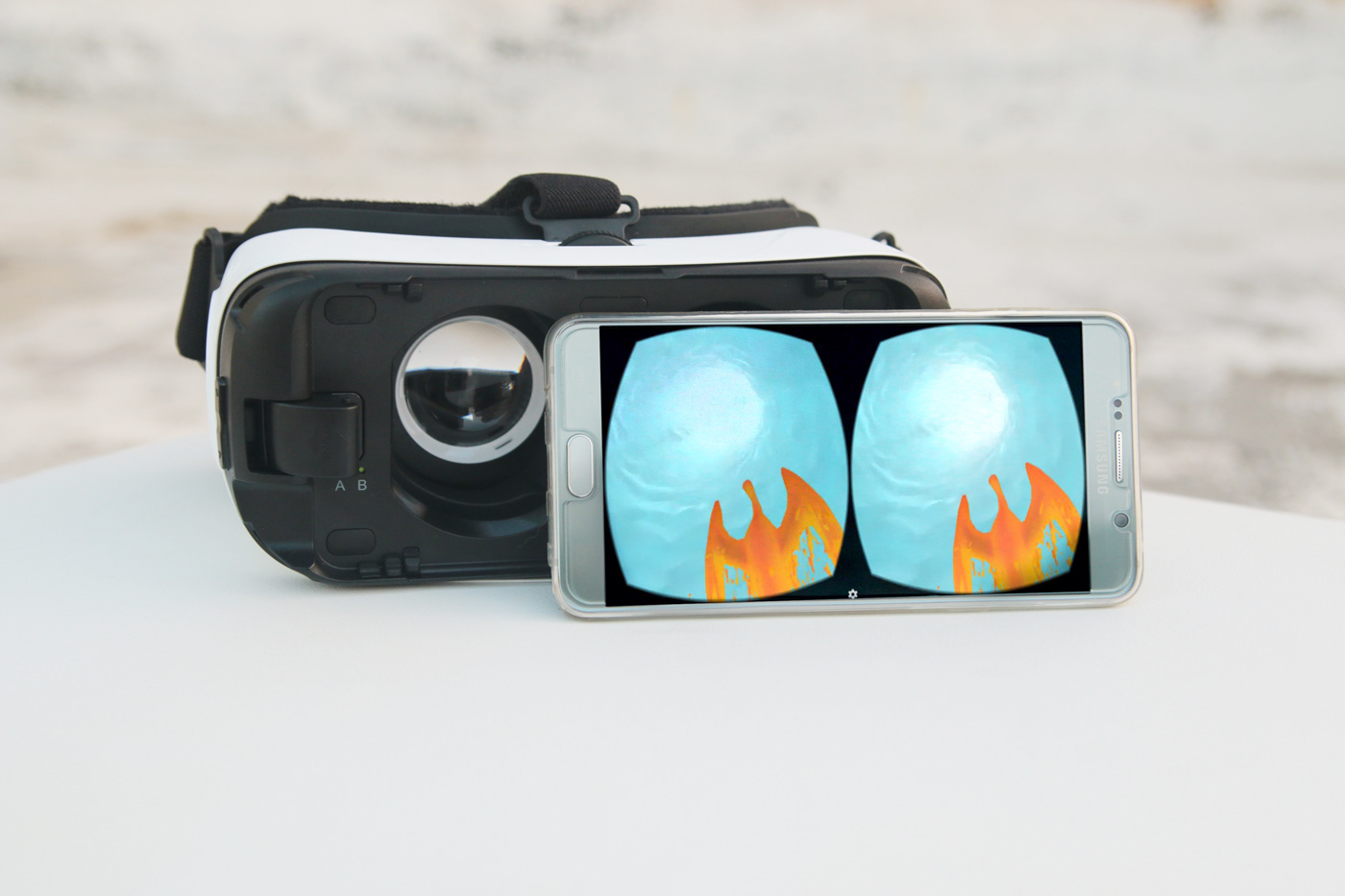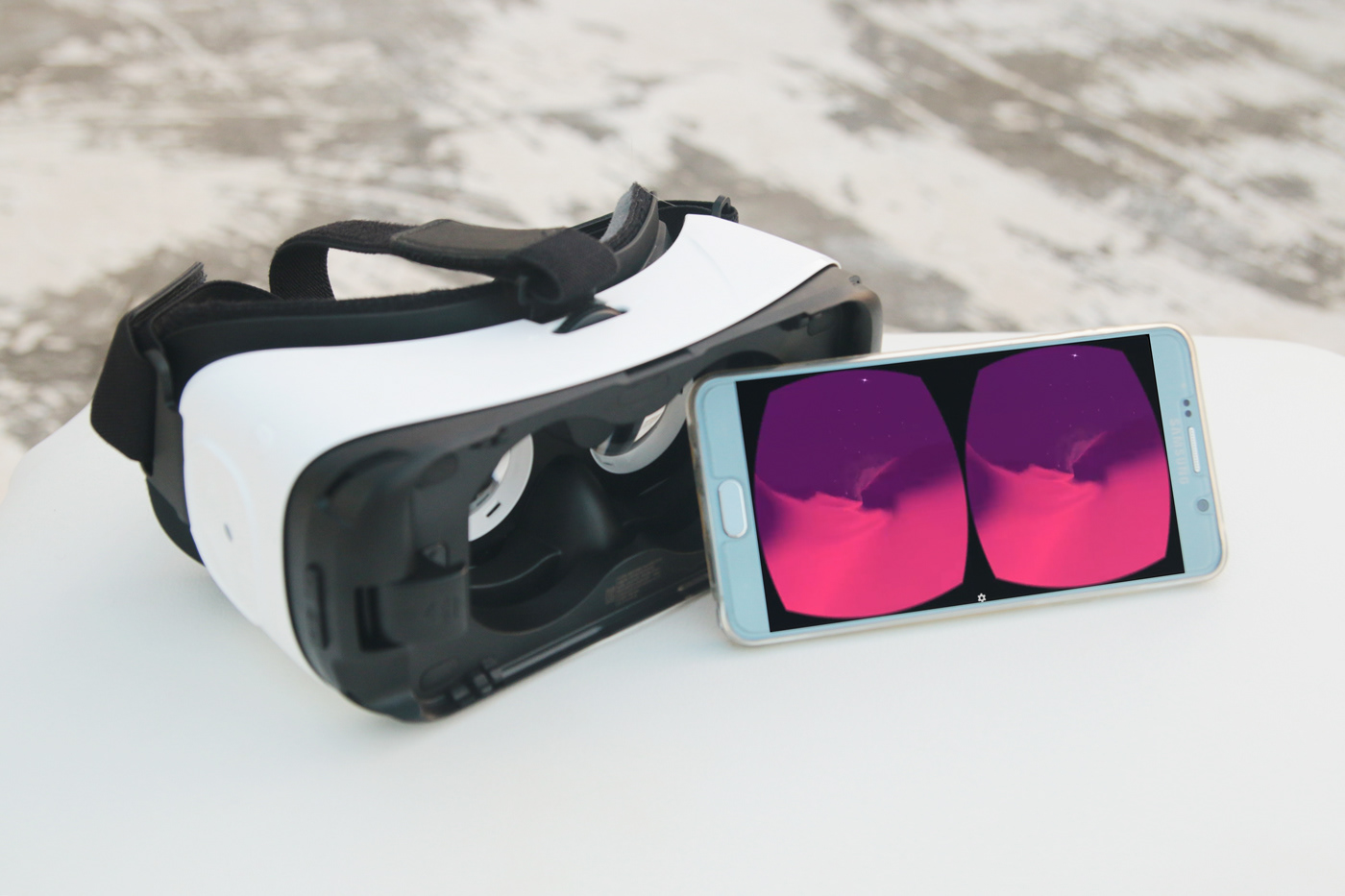 The Project participated at INDIGO16 showcase - Indie Developers Festival in Utrecht, Holland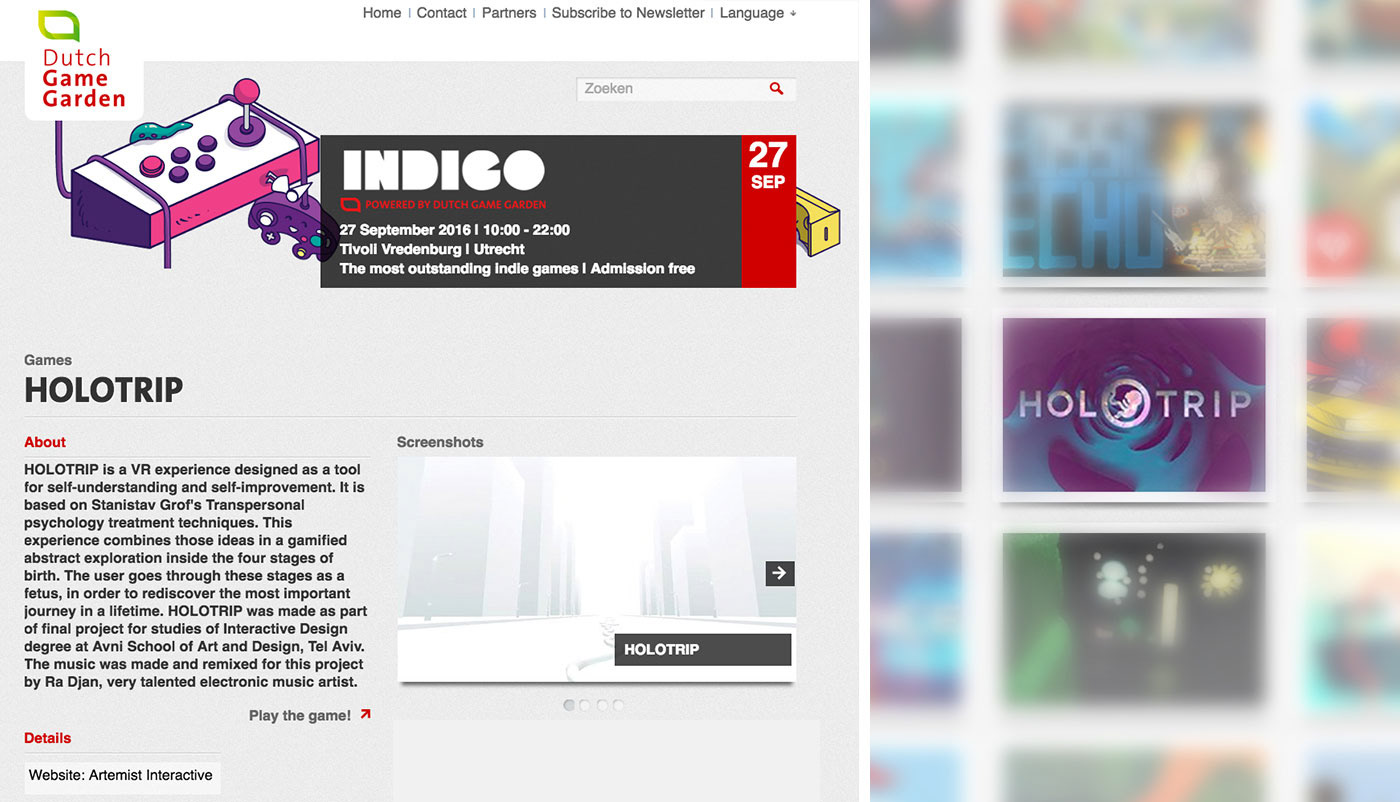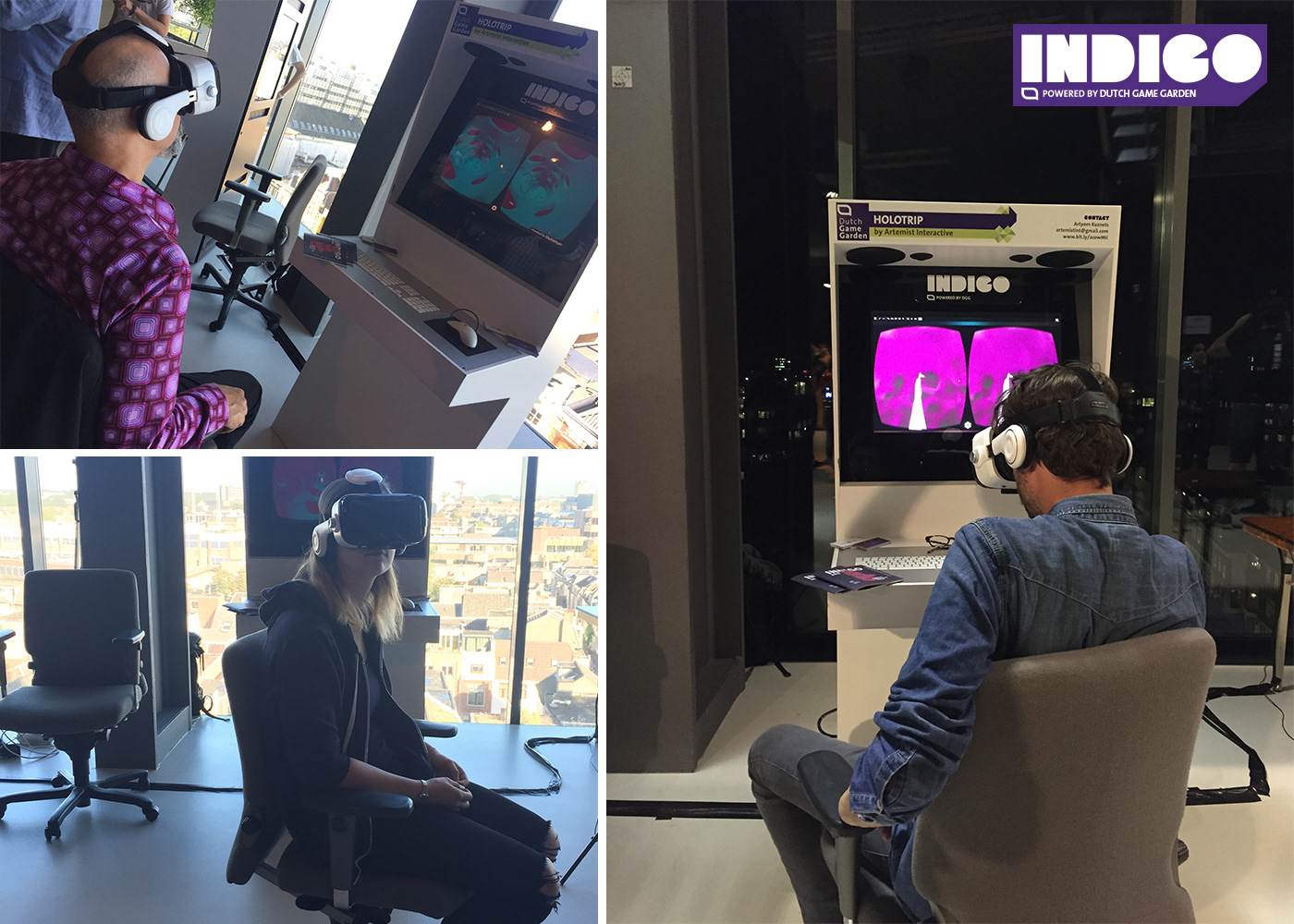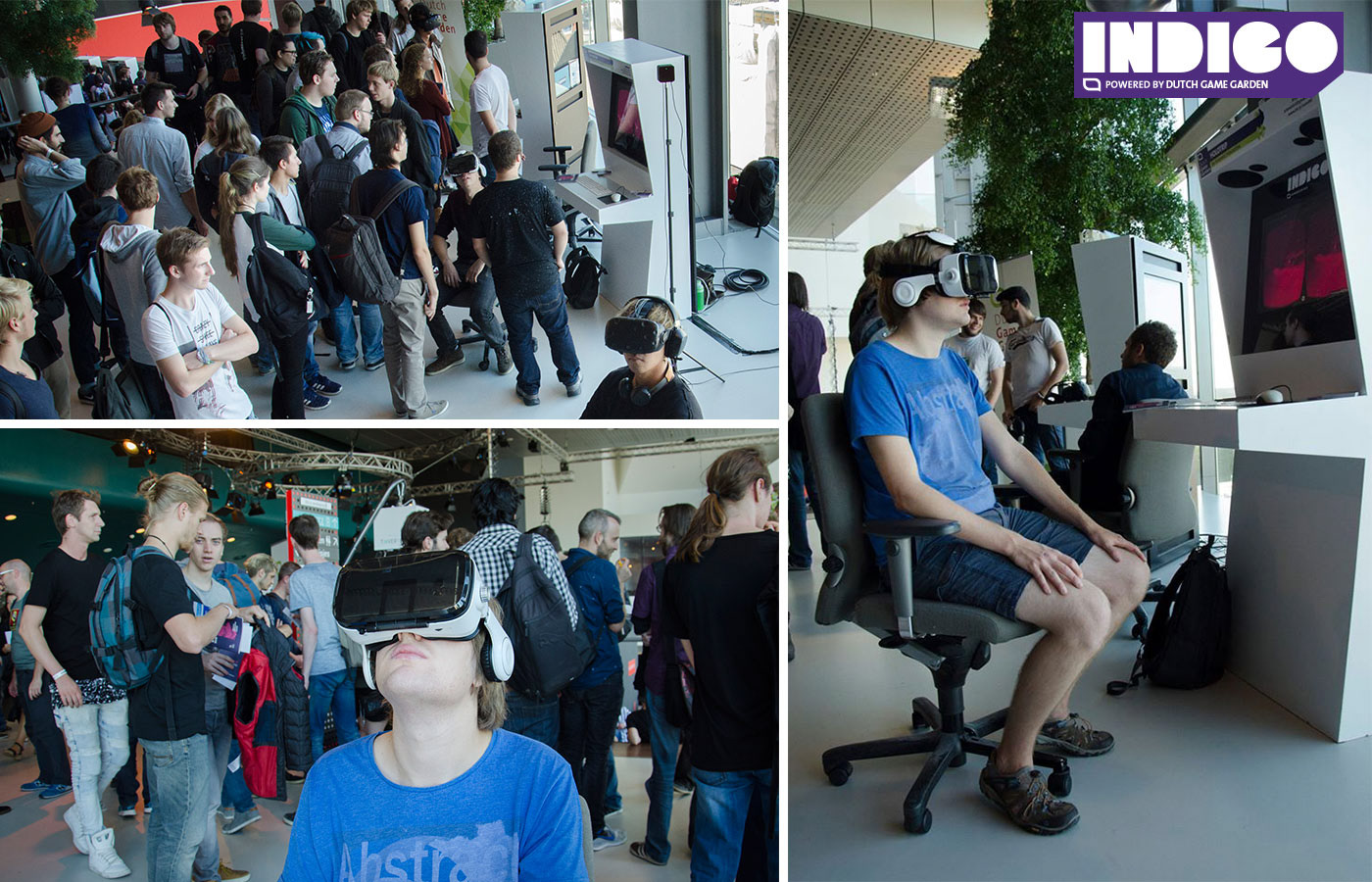 At INDIGO16 the project was noticed by Gamer.nl site:
*"In addition to these and other multiplayer games, there was also set aside a corner of Indigo if you prefer playing alone: in virtual reality, both the HTC Vive and the Gear VR. The selection of games, however, wasn't large, so it was more a place to take a rest from the crowds. The most interesting VR-game this was
Holotrip 
for the Gear VR, where you experience a spiritual rebirth and eventually step into reality through a door."